Learn how to use motors.mega.mu to keep your time
FAQ
Motors.mega.mu redesign
We've redesign our site to make it more modern and mobile-friendly to serve better your needs.
What's on the main page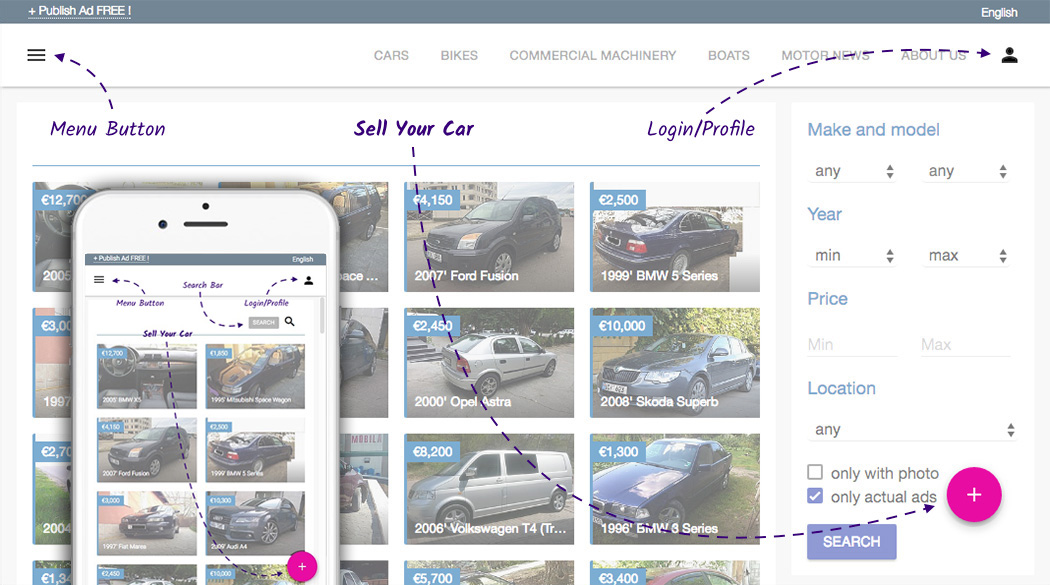 If you already logged-in 'profile' icon in the right up section of the page is filled with black color (as shown at the screen shot above).
If you are not logged-in you should click the login/profile icon to log in or register at first.
How to find vehicles on motors.mega.mu
If you need to find any vehicles – search bar is placed above car ads (you can click at any place of to open) or int the right column. You can use it to start the search.
How to sell vehicles with motors.mega.mu
Now for placing an ad at motors.mega.mu after log-in you need to press big pink round button in the right bottom section of the page.
If you already logged in you'll see form for choosing your vehicle type: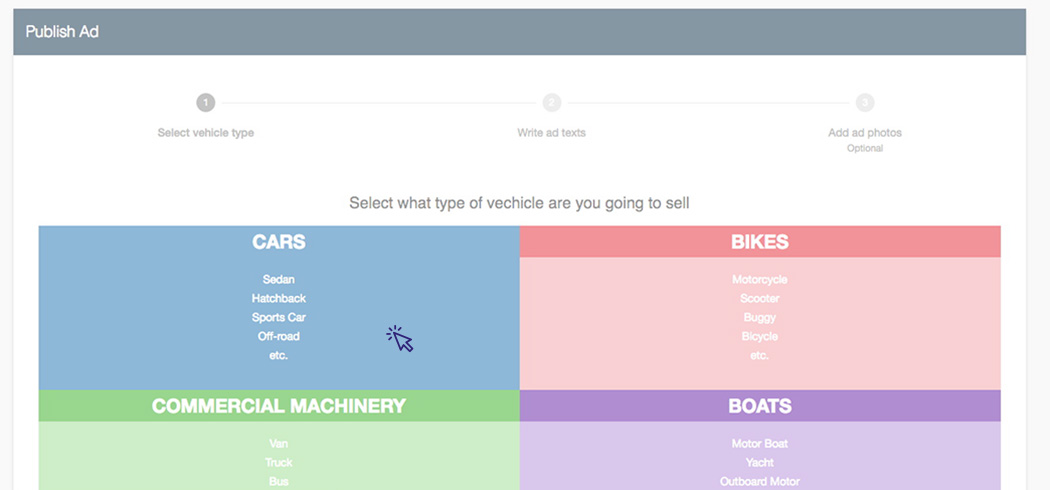 You can select any category by pressing on it.
In the next step – you should describe your vehicle. Please, notice that some fields are obligatory and you couldn't publish your ad until you fill them.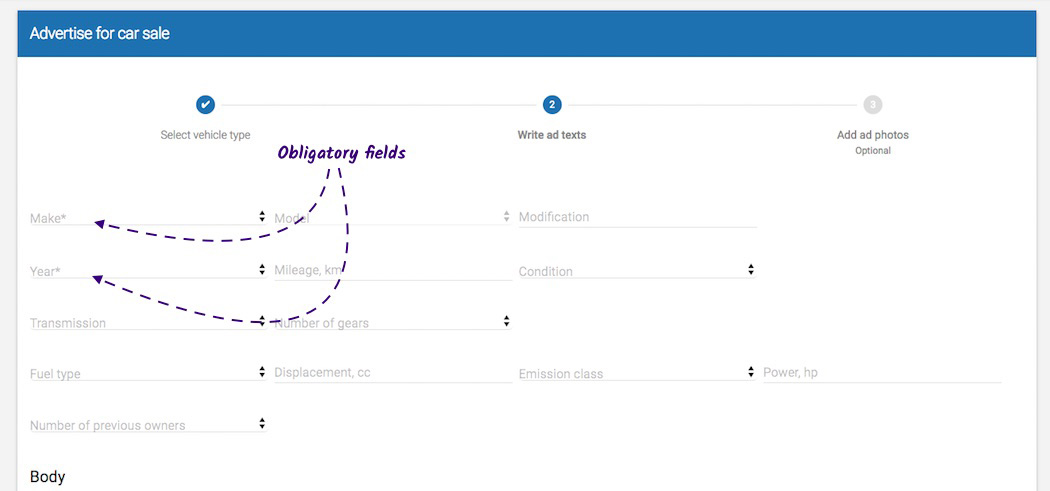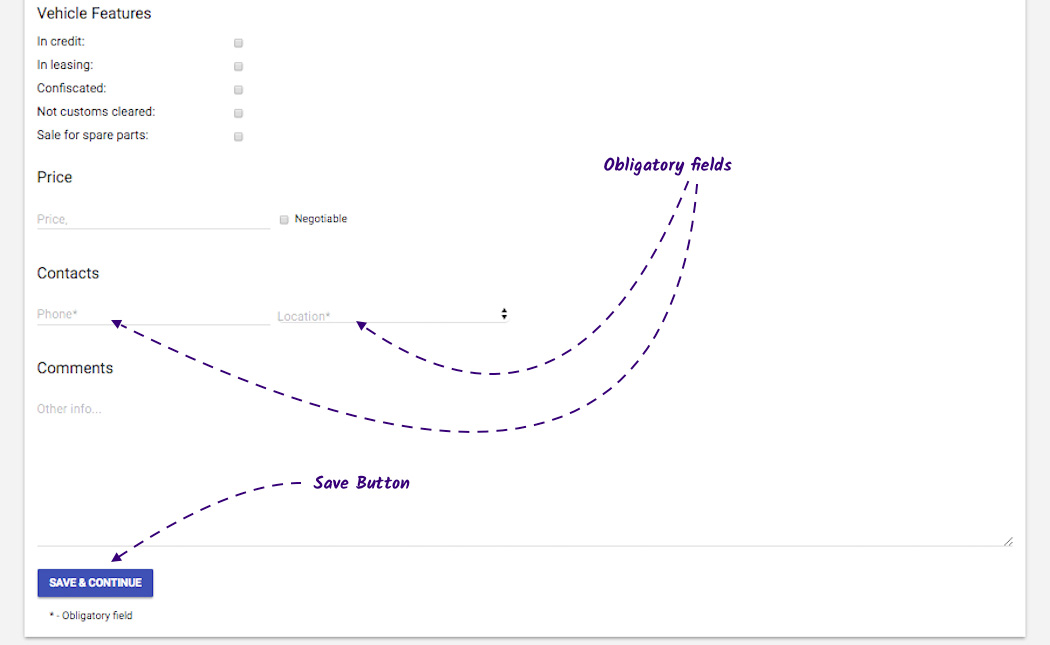 After describing your vehicles you can (and definitely it's better for your ad performance) add photos to your advertising.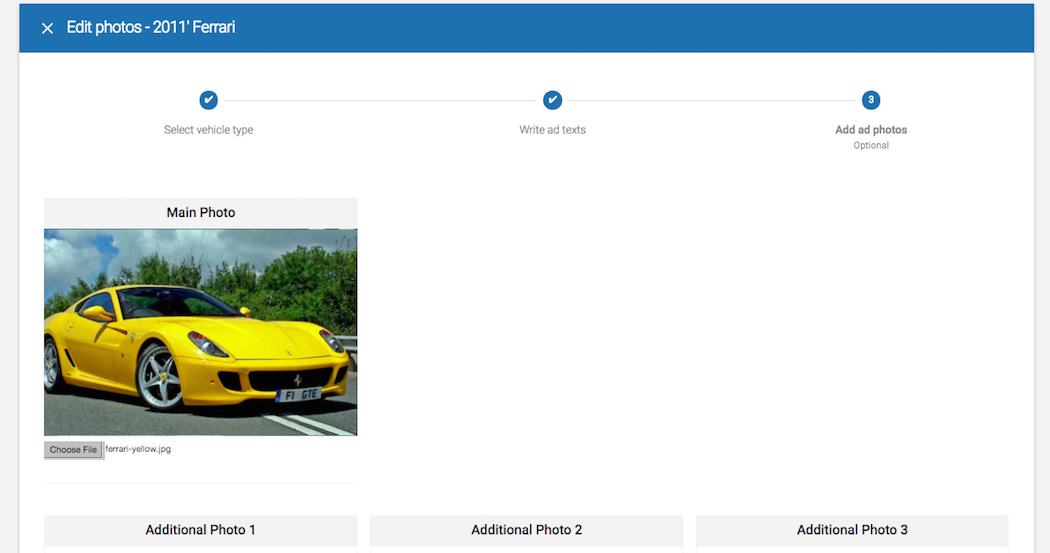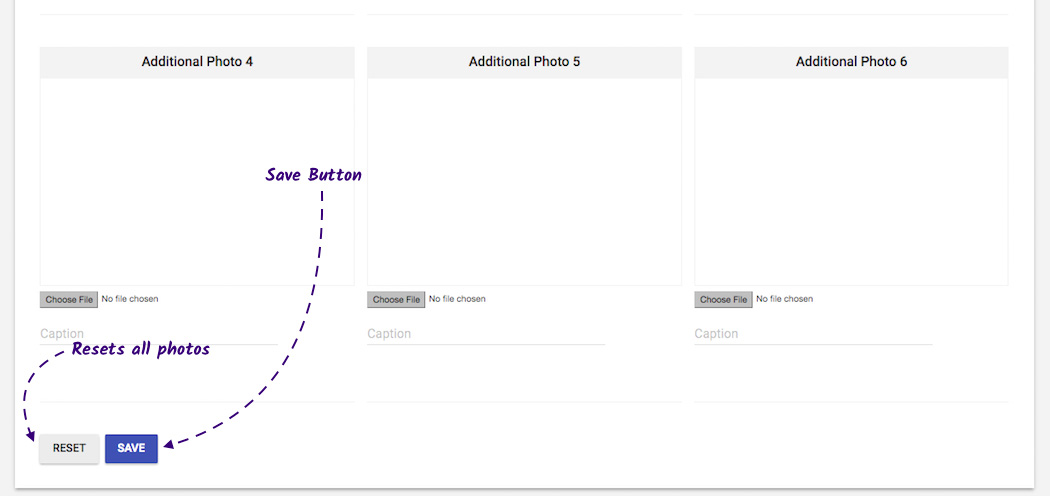 Your new ad will appear on the main page of our site if you have added a Main Photo to it. If your ad does not have a photo it will appear only in search results lists.
How to get my ad to the top
Please, notice that we've added new feature – now you shouldn't paste new ad every day – you can just click 'Get ad to the top' in the edit menu and it will go to the top. You can use this feature once as day.
How to edit my ad
To edit an ad press Edit Button (pink round button with pencil) on the page with your ad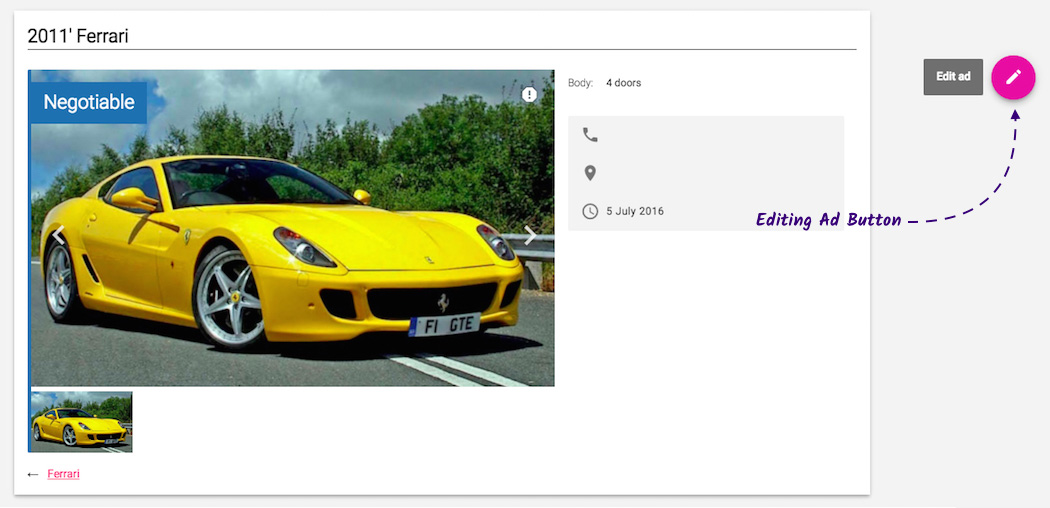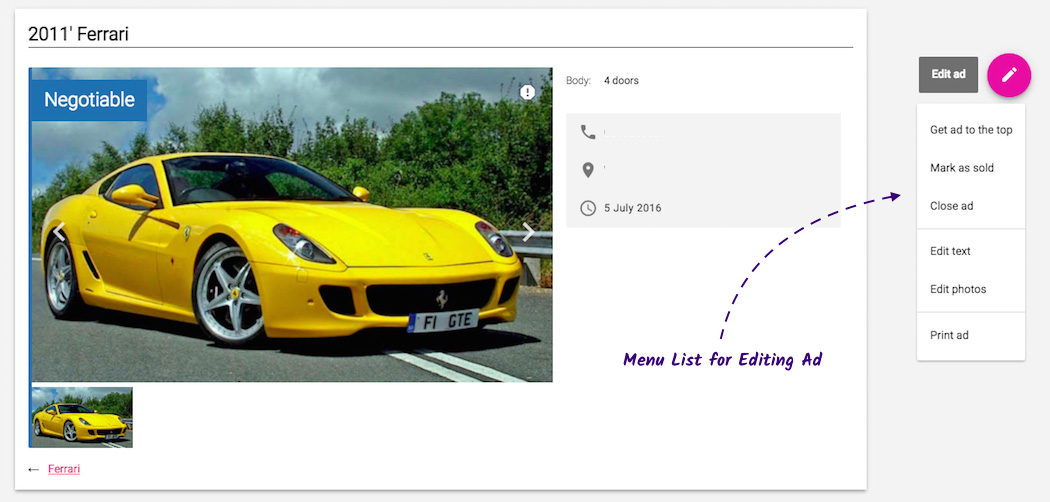 Or go to your profile where all your ads are shown.


Please feel free to write to support@mega.mu all your questions and comments.