Before we start, let's get the methodology out of the way. This list considers brands with no current crossover model and no public plans to produce one (but we'll get to those as well). And we're using a broad definition of crossover here, so things like a Mini Countryman count.
Okay, with that out of the way, here's the list and a little on each company's crossover-less state.
Aston Martin
Aston doesn't have a crossover – yet. The low-volume automaker has shown a crossover-y concept – the lifted, all-wheel-drive DBX coupe – and rumor has it something similar will see production. But it isn't confirmed and therefore doesn't count for our purposes. The related Lagonda brand has also shown a concept SUV, so it's probably only a matter of time.
Bugatti
The megacar brand only makes one model at a time, and it's supposed to go really fast. Bugatti's sister brand Bentley has the fastest SUV right now, but it's nowhere near Bugatti speeds. Those are tough to accomplish with the less-than-ideal aerodynamics and packaging of a crossover. So don't hold your breath.
Chrysler
Including the dead-after-2017 200, Chrysler has just three products: the 200 and 300 sedans and the Pacifica minivan. (Okay, we'll be really generous and call it four if you count the Pacifica and Pacifica Hybrid separately.) And although the minivan is in some ways the original crossover, it doesn't really fit today's wagon-with-ground-clearance-and-cladding definition. It can be argued that there are crossovers available from the same Chrysler-Jeep-Dodge-Fiat-Ram dealer, but we're talking specific brands here, and Chrysler has no crossover.
Ferrari
Alfa Romeo and Maserati are currently handling FCA's luxurious Italian crossover needs. The head honcho of FCA and Ferrari, Sergio Marchionne, wants to keep Ferrari pure. He has said, on numerous occasions, he doesn't want to see a Ferrari sport-ute in his lifetime. Marchionne's choicest quote, upon being asked about the prospects of a Ferrari SUV: "You have to shoot me first." That about sums it up.
Lotus
Colin Chapman's motto was not "complicate and add a third row." And even though Lotus has seen some wacky product plans come and go in the past few years, none of them have included a crossover. Until maybe now. CEO Jean-Marc Gales says the lightness-loving sports car company is considering one, but that it will have to be done the Lotus way – with minimal weight and maximum fun. Such a heretical vehicle would reportedly be aimed at the Chinese market first, where the brand has little history and where ground clearance and size are perhaps bigger selling points than in the US.
McLaren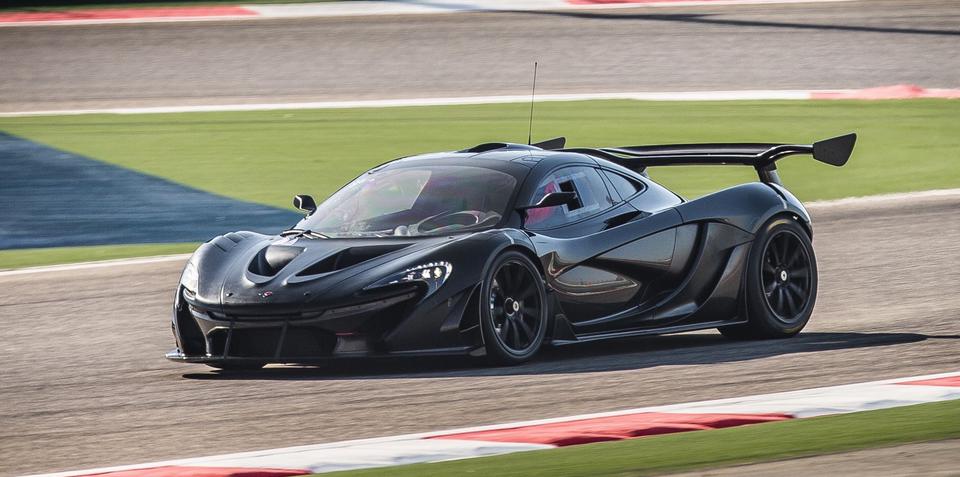 Another British brand that has never built a crossover. And we're pretty sure McLaren won't any time soon. Sure, Porsche has a couple already, and even Lotus is considering one, but we think McLaren will stay the course like Ferrari and Bugatti. But hey, it could happen.
Ram
Another FCA brand – are you noticing a trend? Ram is a similar story to its sibling Chrysler: After FCA reshuffled its US brands, Ram was broken out as a separate nameplate to just builds trucks (and put its name on vans) so you have to walk over to the Jeep, Dodge, or Fiat section of the dealer to fulfill your crossover needs. It's possible the new Jeep Grand Wagoneer will use the Ram 1500 pickup as its basis, but that still won't count. Sorry.
Smart
Smart barely builds entire cars. There is a four-door version available elsewhere, but it's still a tiny thing and we wouldn't want to use it to cross over anything bigger than a speed bump. But like any good brand looking to expand, Smart is reportedly at least considering a crossover. If one were to exist, we imagine it would stretch the definition of the genre to its limit. Kind of like Smart does with cars.
And the brands with crossovers on the way

As promised, here are the brands promising crossovers. They don't have any for sale yet, but all have confirmed that at least one is in the plan.
Genesis: Now free from its Hyundai bondage, Genesis is working on its own lineup of luxury cars, which will soon include a few sedans and several crossovers. Like the brand's cars, the utes are expected to be differentiated from Hyundai-brand models with rear-drive-based platforms and fancier trappings.
Lamborghini: The Italian brand has been promising an SUV, with its Urus concept having been shown a while back. It will probably come in orange and lime green.
Rolls-Royce: The model shown here, currently code-named Cullinan, is expected within the next year. It will be big, brash, and all of the other things that make a Roller.