Move along, nothing to see here... Consumer Reports rates the worst picks for 2017. If you're considering these vehicles, it's best for you to move on. CR breaks its list down by segment, so whatever you're shopping for, you're covered here.
Subcompact Car: Mitsubishi Mirage
In a segment known for cheap econo-boxes, the Mirage stands out in a bad way. Don't be fooled by its 37-mpg rating, Consumer Reports warns, the Mirage's vibrating engine and poor cabin mire this car in last place in its sector.
Compact Electric/Hybrid: Mitsubishi i-MiEV
CR has no love for several Mitsubishi products, and the i-MiEV continues that trend, earning low marks for its poor ride and handling, plus its substandard cabin. While it does offer 95 km of electric range, the i-MiEV is not practical for most daily driving pursuits in the United States.
Compact Car: Fiat 500L
Consumer Reports is turned off by the 500L's poor reliability and IIHS testing scores. This was the second car Fiat launched in its return to the US market and the ensuing 500X is considered a better all-around product by most experts.
Midsized Sedan: Chrysler 200

The Chrysler 200 never lived up to its potential. A sibling of the Dodge Dart, both vehicles are being killed off as FCA US focuses on SUVs, performance cars, and trucks. CR dings the 200 for its drive character, transmission, and lack of backseat space. It also achieved the lowest score in Consumer Reports' predicted reliability rating.
Compact Pickup: Toyota Tacoma
Consumer Reports downgraded the Tacoma for its poor first-year reliability, harsh ride, and loud cabin. While those are strikes against it, the Taco has remained popular with its base of off-road enthusiasts and earned praise for its design.
Midsize SUV: Dodge Journey
CR singled-out the Dodge Journey for its cramped interior and bad fuel economy. The SUV also was dinged for dismal reliability and crash-test results. Even at a discount, CR suggests you stay away.
Entry-Level Luxury Car: Mercedes-Benz CLA
The Mercedes-Benz CLA takes the historic German brand into new territory, though it falls short in several key areas. Consumer Reports finds the engine power and ride character to be disappointments. CR also notes the base price is misleading: buyers need to spend much more to get the features most seek in a luxury car.
Luxury Midsized Sedan: Maserati Ghibli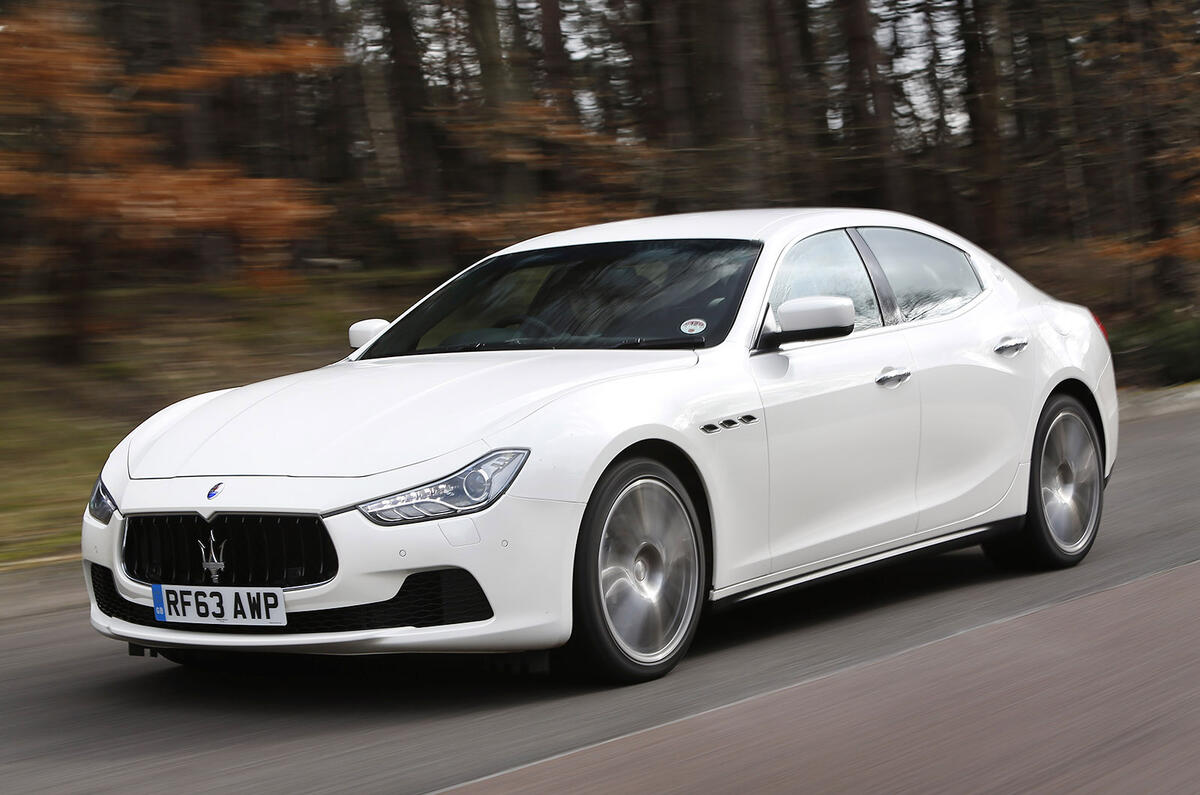 Admittedly, Consumer Reports finds a lot to like with the Maserati Ghibli. The Italian sports sedan has a strong engine and intriguing design. Unfortunately, those don't override the Ghibli's poor fuel economy and tight interior.
Luxury Compact SUV: Land Rover Range Rover Discovery Sport
The attractive Disco Sport is dinged by CR for its powertrain quirks, poor handling, and middling infotainment system. Despite this, the SUV earns praise for its off-road capability.
Luxury SUV: Cadillac Escalade
The mighty Cadillac Escalade receives poor marks from CR for its interior room, the CUE infotainment system, and i's ride and handling. Consumer Reports suggests buyers look at the Chevy Suburban or GMC Yukon XL instead.