Koenigsegg wasn't the only one at Geneva with loads of horsepower on display.
Power - it's the defining factor that separates hypercars from all the others. In the case of the Geneva Motor Show, there were plenty of high-horsepower hypercars on display for us to fawn over. From Artega to Zenvo, these six definitely turned some heads with figures well over the 1,000 mark.
Artega Scalo Superelletra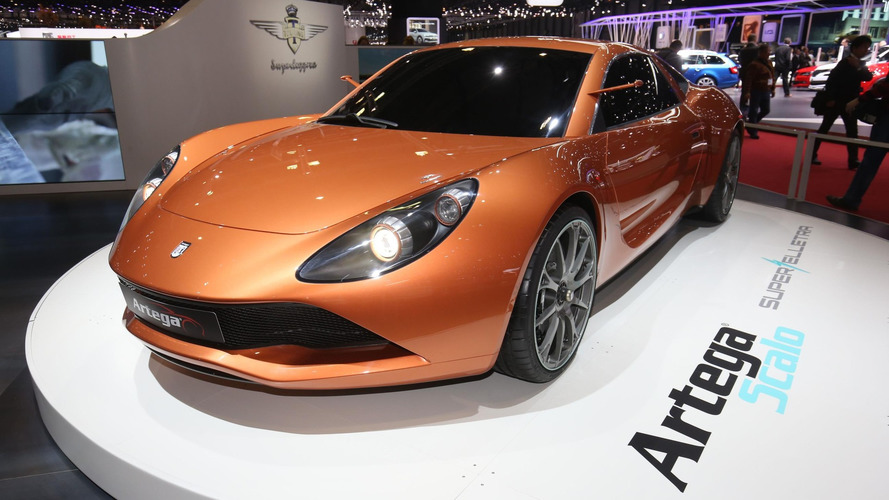 The last we saw of Artega, the German automaker was on the brink of bankruptcy. But alas, from the ashes rises a new and much-improved vehicle on the back of the original GT.
The Scalo Superelletra may not look like it, but it has 1,020 horsepower (760 kilowatts) lurking under the hood courtesy of an electric drivetrain. The design is familiar within the Artega family, but a bit more ironed out than previous concepts. It wears a handsome burnt orange exterior and features a central driver's seat. For what it's worth, the Scalo is rumored to cost around £1.3 million (about $1.59 million).
Koenigsegg Regera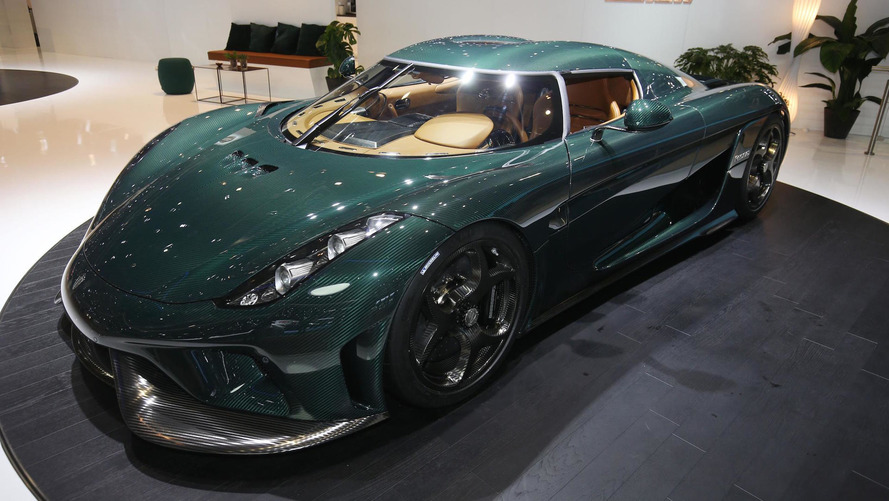 Koenigsegg is no stranger to horsepower. Previous iterations of the company's famed hypercars are well within 1,000-horsepower (745-kilowatt) territory. But at the Geneva Motor Show, the Swedish supercar maker pulled out all the stops and put all of its power on display... literally.
Two Regeras sit front and center. Each one comes with 1,500 horsepower (1,118 kilowatts) under the hood courtesy of a bitrurbo 5.0-liter V8 with three electric motors. Top speed is rumored to be around 248 miles per hour (399 kilometers per hour), and each one costs $1.9 million.
Koenigsegg Agera RS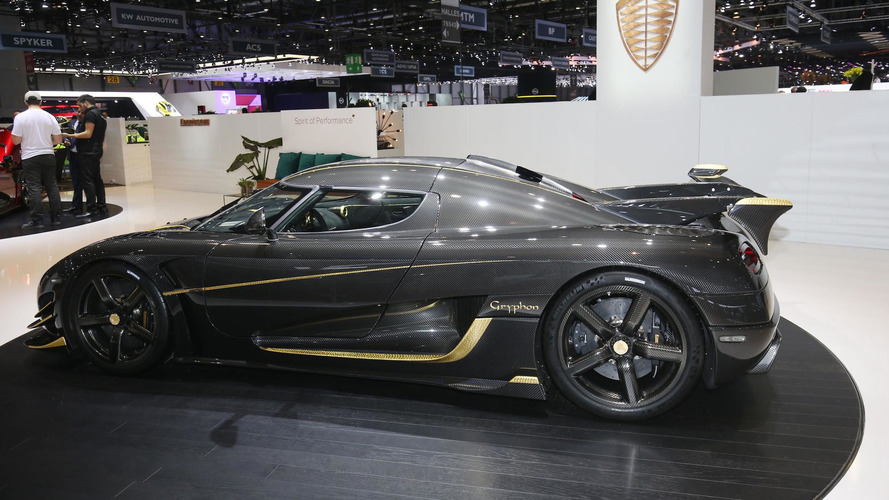 If you thought Koeniegsegg would only have two of its 1,000+-horsepower hypercars on display, you'd be mistaken. As a sort of send off to the now iconic Agera, the company created the bespoke Agera RS Gryphon with 1,360 horsepower (1,014 kilowatts) under the hood, custom bodywork, and even 24-carat gold accents. No word on how much this one cost, but we do know that it will be heading to the home of famed collector Manny Khoshbin.
Techrules Ren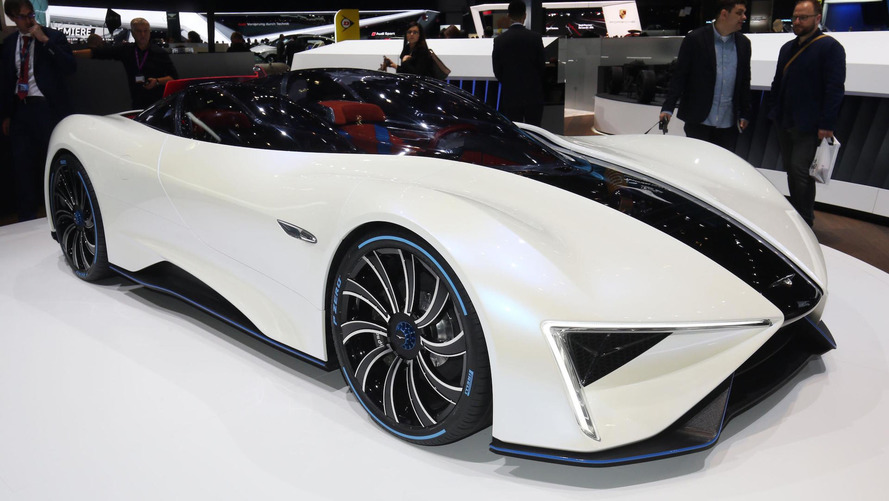 Tech-who? The Chinese upstart may not be familiar to most, but you may want to remember the name from here on out. The company debuted its 1,287-horsepower (960-kilowatt) turbine-hybrid hypercar at the Geneva Motor Show.
Depending on how customers spec it, the Ren comes with either one or two micro turbines generating electricity for a 25 kilowatt-hour battery, two, four, or six electric motors, and as much as 1,287 horsepower (960 kilowatts) and 1,725 pound-feet (2,340 Newton-meters) of torque. Not to mention a claimed range of 727 miles (1,170 kilometers).
If that all sounds a little too good to be true, the company will reportedly begin production in 2018 with as many as 10 examples built per year. No word on pricing.
Vanda Electric Dendrobium*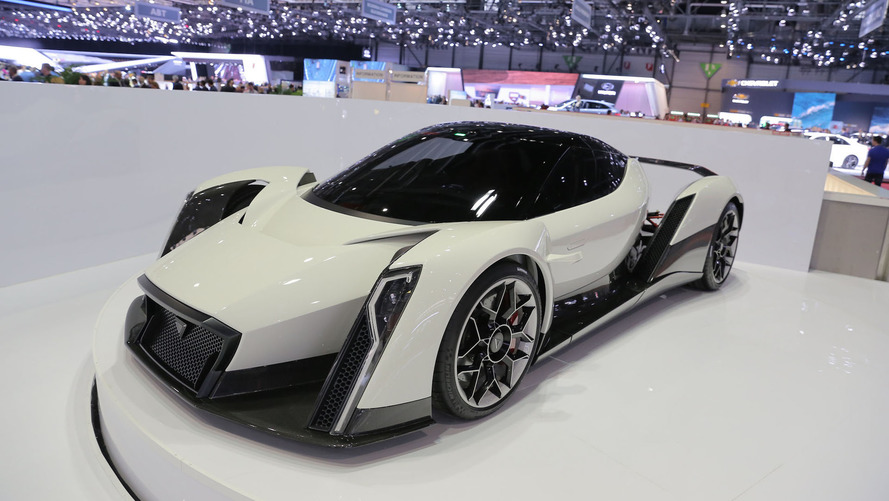 Here's the thing, Vanda Electric hasn't exactly come out and given us all the details on its stunning new Dendrobium supercar. We know that it will have a top speed of over 200 miles per hour (322 kilometers per hour) and a 0 to 60 mph (96 kmh) sprint of just 2.7 seconds. We also know that, like a few other hypercars on this list, it will have an electric powertrain.
Rumors suggest it could produce well over 1,000 horsepower (745 kilowatts) when it's introduced, but we won't know anything for sure until then. Whatever the case, CEO Larissa Tan says "we have every intention of putting it into production," so that's good news.
Zenvo TS1 GT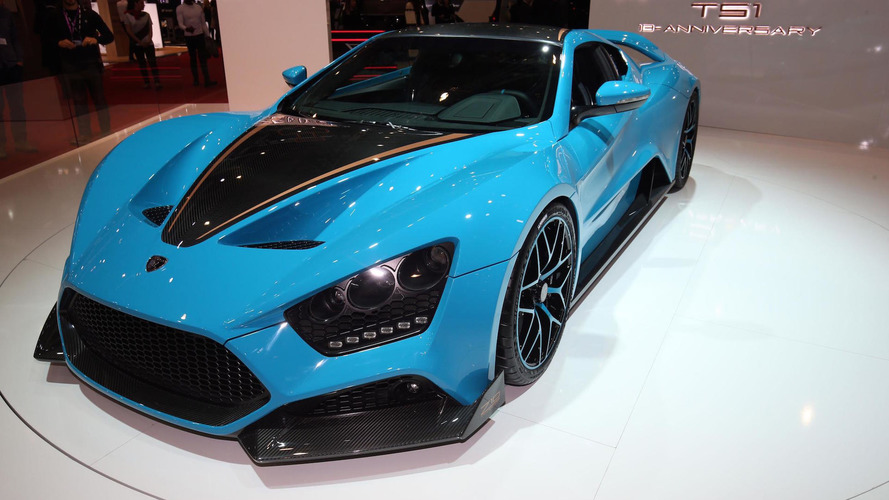 Though they've only built 11 cars in 10 years, Zenvo still has every intention of loading as much power into a single car as they can. Case in point: the TS1 GT, which debuted in Geneva with 1,163 horsepower (867 kilowatts) under the hood. Wearing a special Fjord Blue finish, the TS1 celebrates 10 years for the Danish automaker, and sees a number of new features like a custom interior, 20-inch wheels, and a new seven-speed sequential racing gearbox.